Stanley Cup Day in Kingston!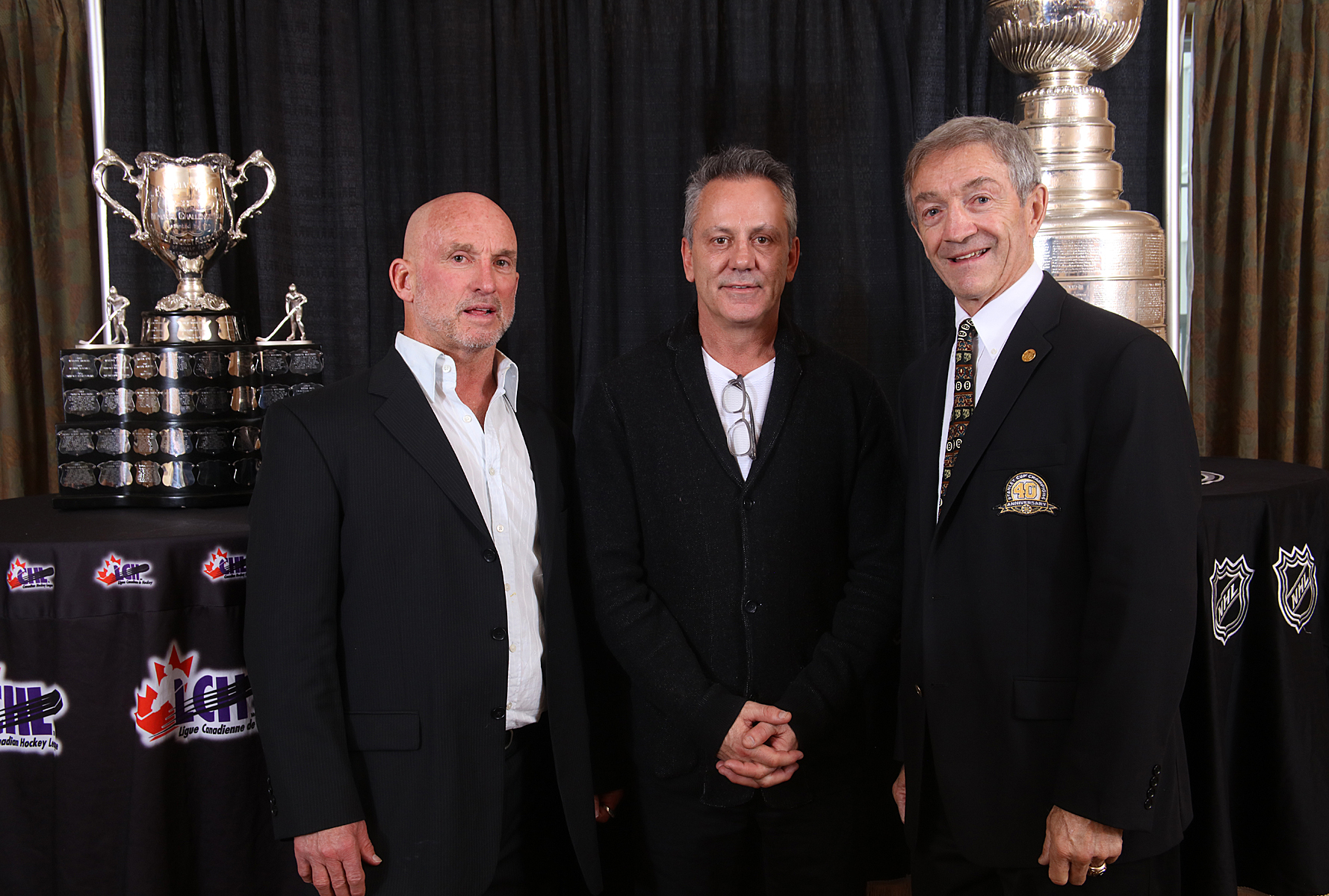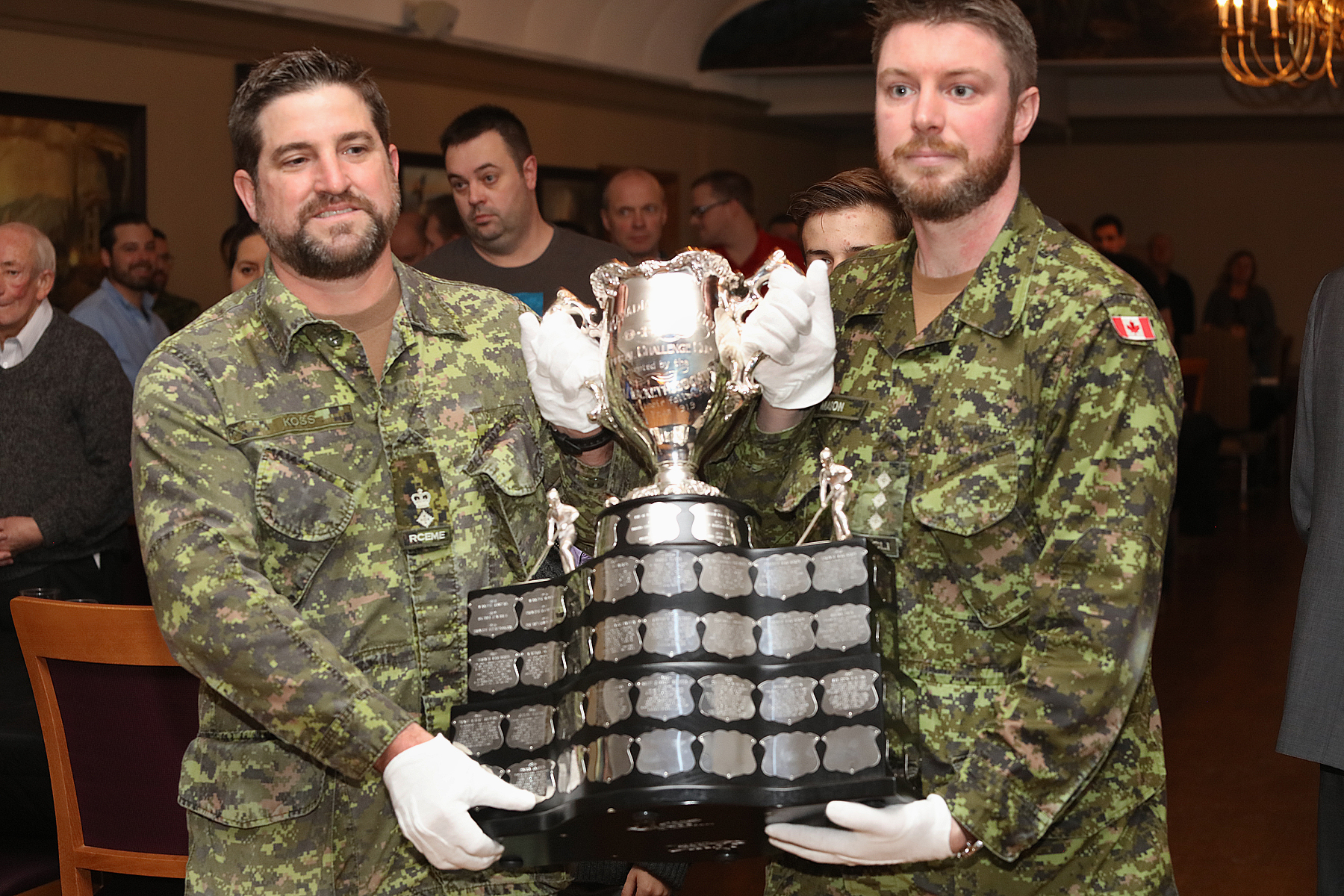 It was a day to honour First World War heroes, recall Stanley Cup victories and for Kingstonians to have their photo snapped with the country's most famous sports trophy.
On Friday, Nov. 16, 2018, the Original Hockey Hall of Fame held a series of events to mark its 75th anniversary. And what a celebration it was!
It began with a luncheon at Fort Frontenac and co-sponsored by the Canadian Forces, with the Stanley Cup and Memorial Cup on hand. The event commemorated two Kingston hockey players, Scotty Davidson and George Richardson, who were killed during the First World War.
At the luncheon, Fort Frontenac commandant Col. Dyrald Cross paid tribute to the veterans in the crowd, including hockey historian Bill Fitsell, who served in the Royal Canadian Navy, and Stu Crawford of the Royal Canadian Air Force.
Original Hockey Hall of Fame President Mark Potter introduced three Kingston Stanley Cup champions and hosted a Q&A with them:
Rick Smith
He scored the first goal in the final game of the Stanley Cup series as the Boston Bruins beat the St. Louis Blues to capture the 1970 title. He enjoyed a 13-year pro career and was inducted into the Kingston and District Sports Hall of Fame in 1999. At the luncheon, Smith said he was proud to be involved with the Canadian military, having visited the troops in Afghanistan and working with Soldier On, a group that supports those facing physical and mental health challenges.
Doug Gilmour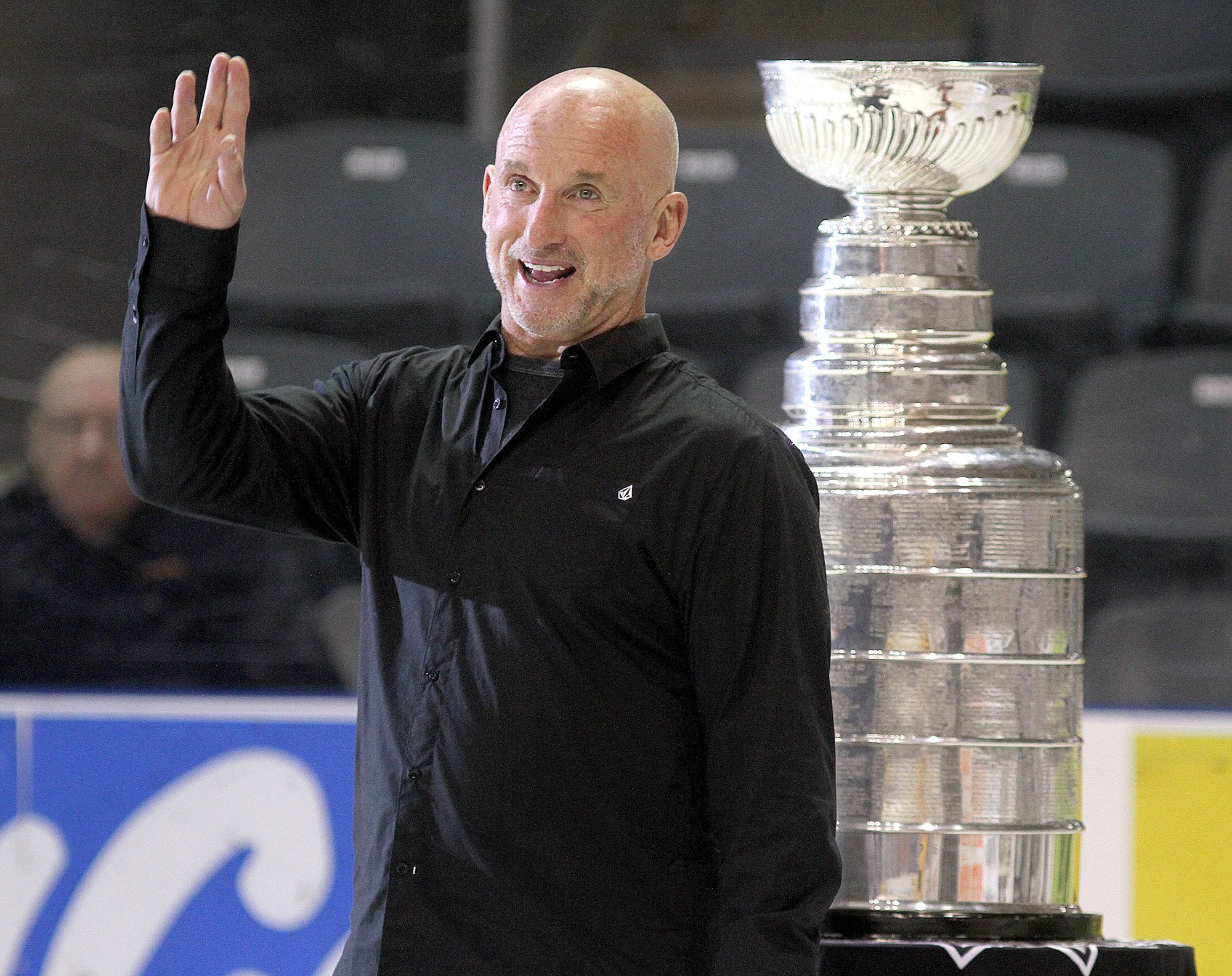 He scored the Cup-winning goal in 1989 for the Calgary Flames as they defeated Montreal in six games. Gilmour may be the only player to score both a Stanley Cup and a Memorial Cup winner, the latter coming with the Cornwall Royals. He told the Fort Frontenac crowd that as the years go by he reminisces about the remarkable achievement of his team winning the Cup.
Ken Linseman
He scored 10 playoff goals, including the Stanley Cup winner, as the Edmonton Oilers won their first championship over the New York Islanders in 1984. He told the luncheon that he was humbled to learn the story of the Memorial Cup, which was created to honour Davidson, Richardson and other hockey players who gave up their lives during the First World War.
Invista Centre
Following the luncheon, the Stanley Cup was moved to the Invista Centre, where hundreds of people lined up to touch the trophy and have their pictures taken.
At the Kingston Frontenacs game, Ken Linseman was feted and signed autographs during the intermission. A star with the Kingston Canadians (predecessor of the Frontenacs), he is honoured with a banner that hangs from the rafters at the Leon's Centre.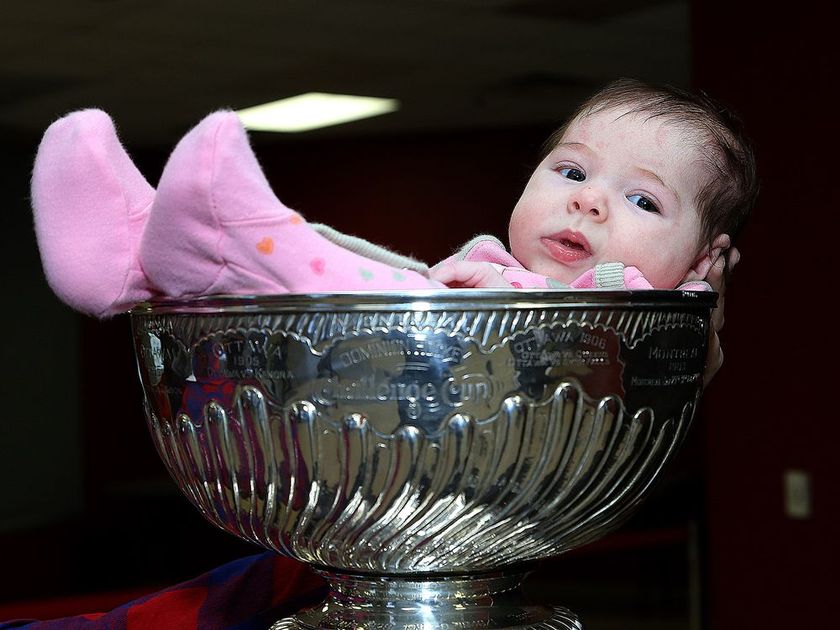 The word mark and image of the Stanley Cup are registered trademarks of the National Hockey League. All Rights Reserved.