Kingston Stories
Great Kingston Hockey Stories
At the Original Hockey Hall of Fame, we've been busy compiling some of the fascinating stories about Kingston hockey greats. Here are just a few of them:
The story behind the Jock Harty Arena and the quest for a new rink at Queen's
Rick Smith, who played with Bobby Orr and Phil Esposito on the 1970 Stanley Cup winning Bruins
The Red Barons, who led a renaissance in women's hockey in Kingston
Kirk Muller and his Stanley Cup winning goal
Garry Young, Kingston's pipeline to the Boston Bruins
Bruce Landon, the saviour of hockey in Springfield, Massachusetts
Jayna Hefford, Kingston's most-decorated Olympian
Kingston's only trip to the Memorial Cup, featuring a team with players from the Junior Frontenacs, Queen's and RMC.
The story of two black players who paved the way for today's black stars like PK Subban and Jarome Iginla.
Kingston's NHL draft greats, including Kirk Muller and Taylor Hall.

Bruiser and playmaker Wayne Cashman, who was the last player of an Original Six team to retire.
A Kingston Canadians goalie who helped win Gold at the very first World Juniors.

Kingston players have 5 Stanley Cup winning goals, which is pretty amazing for a small city.

Scotty Davidson was a talented right winger who was killed in action in the First World War.

Kingston's Bun Cook developed both the slap shot and drop pass.
Richardson Stadium is a football field, but its namesake was a hockey star.
Kingston's Golden Era of Hockey was the 1950s and 1960s
Kingston's Hank Goldup served in the Second World War
"Squeak" Reason was a founder of the Kingston Voyageurs
Ken Linseman challenged the pro draft age
Dennis Kearns started in the CAL and worked his way onto the Vancouver Canucks

Dit Clapper Day
August 11, 2012
Great day in Hastings, Ontario yesterday. The small village west of Campbellford honoured the former Bruins great in his hometown. Bill Fitsell and I made the trip, I was a guest speaker along with Scotty Bowman. We got the chance to mingle and talk hockey with Scotty. They also presented the IHHOF with a framed photo of Clapper receiving his Hall of Fame induction scroll from Kingston Mayor Stuart Crawford on Feb. 12, 1947.
Really enjoyable day, Hastings should be proud of Clapper who passed away in 1978. He was known as a true gentleman, a really modest guy in the Jean Beliveau mould. He was the first player to play 20-years in the NHL,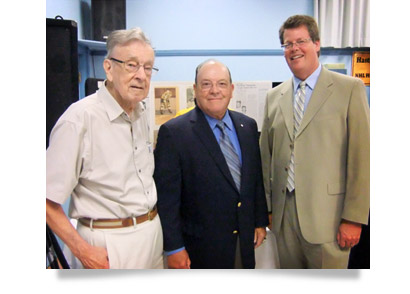 first living inductee into the Hall of Fame and he was an all-star at both forward and defence.
Mark Potter
President
Original Hockey Hall of Fame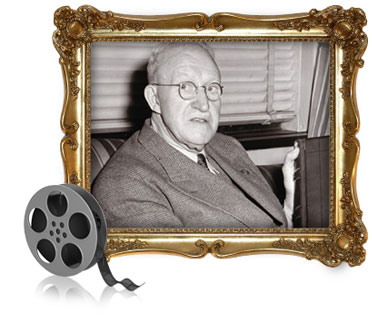 The Father of Hockey: Captain James Sutherland and the Battle for Hockey's Hall of Fame
A documentary in the making. View the teaser videos and learn about the history of Captain James Sutherland and his battle for the first Hockey Hall of Fame.
Learn More About The Video Project
Honouring The Father Of Hockey