Sponsors & Partners
Thanks to our sponsors!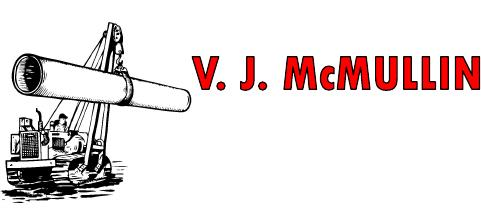 V. J. McMullin Pipeline Welding & Fabrication Ltd. Based in Kingston, Ontario for over 50 years, we are a family owned and operated company committed to providing dependable service and quality work at a competitive price. Our skilled workers and operators perform promptly, effectively and safely, ensuring that your project will be done to your satisfaction. We offer a wide range of services that meet the needs of our commercial, industrial, institutional, municipal and private sector customers. To help us get the job done, we maintain and operate a number of large excavators, track bulldozers, backhoes, and dump trucks that can handle a variety of excavating demands. You will be at ease knowing that you are working with an experienced and dependable local company.

Collins Barrow SEO LLP is pleased to support the Original Hockey Hall of Fame in Kingston. Our Partners and staff in Kingston recognize the importance of the Original Hockey Hall of Fame and its contribution to the game of hockey in local communities. Our firm actively participates and supports local sporting events, community campaigns and theatre arts programs, touching our community from young to old.
With offices from coast to coast, Collins Barrow is one of Canada's largest associations of chartered accounting firms and the eighth largest group of chartered professional accountants in the country. Our highly qualified professionals provide clients with solutions in the area of Assurance, Tax, Transaction and Advisory services including: Corporate and Personal Tax preparation (Canada & US), Tax Consulting (Canada & US), Business Advisory services, Entrepreneurial services, Business Valuations, Bookkeeping, Succession Planning, Estate planning and Trusts.

Founding partners Ted Bergeron and Chris Clifford have worked together representing injured clients since 1999. Along with associates Gavin Cosgrove, Warren WhiteKnight, and Joe Dart, the 26-person law firm works in 30 major towns and cities across Eastern Ontario, representing clients from Ottawa, Cornwall, Kingston, Belleville, Peterborough, Toronto, and everywhere in between. They are seasoned trial lawyers with a proven track record.
Their goal is to ensure families are supported and safe, which means proper care, compensation, and justice. They work collaboratively with health professionals in each community to help clients access the specialized treatment they need.

Empire Life has been a proud supporter of the Kingston community for more than 80 years, and we're excited to once again sponsor the Original Hockey Hall of Fame. As one of the top 10 life insurance companies in Canada, we offer individual and group life and health insurance, investment and retirement products. Our mission is to make it simple, fast and easy for Canadians to get the investment, insurance and group benefits coverage they need to build wealth, generate income and achieve financial security.