Kids for Kids Tournament Grew Out of 1998 Ice Storm
On January 5, 1998 the freezing rain began to fall over Kingston. It continued for the next five days, forming heavy ice on branches and power lines, sending them crashing to the ground. Thousands of Kingstonians were plunged into darkness, left huddling in their freezing cold homes.
It took more than a week for the storm to lift and power to be restored. The damage in Eastern Canada was estimated at more than $1 billion and Kingston was left battered and bruised like an aging defenceman in the Stanley Cup finals.
But sometimes out of darkness comes light.
A group of civic leaders in the city gathered to come up with ideas to lift the population's spirits and build an economic recovery. Someone suggested a hockey tournament.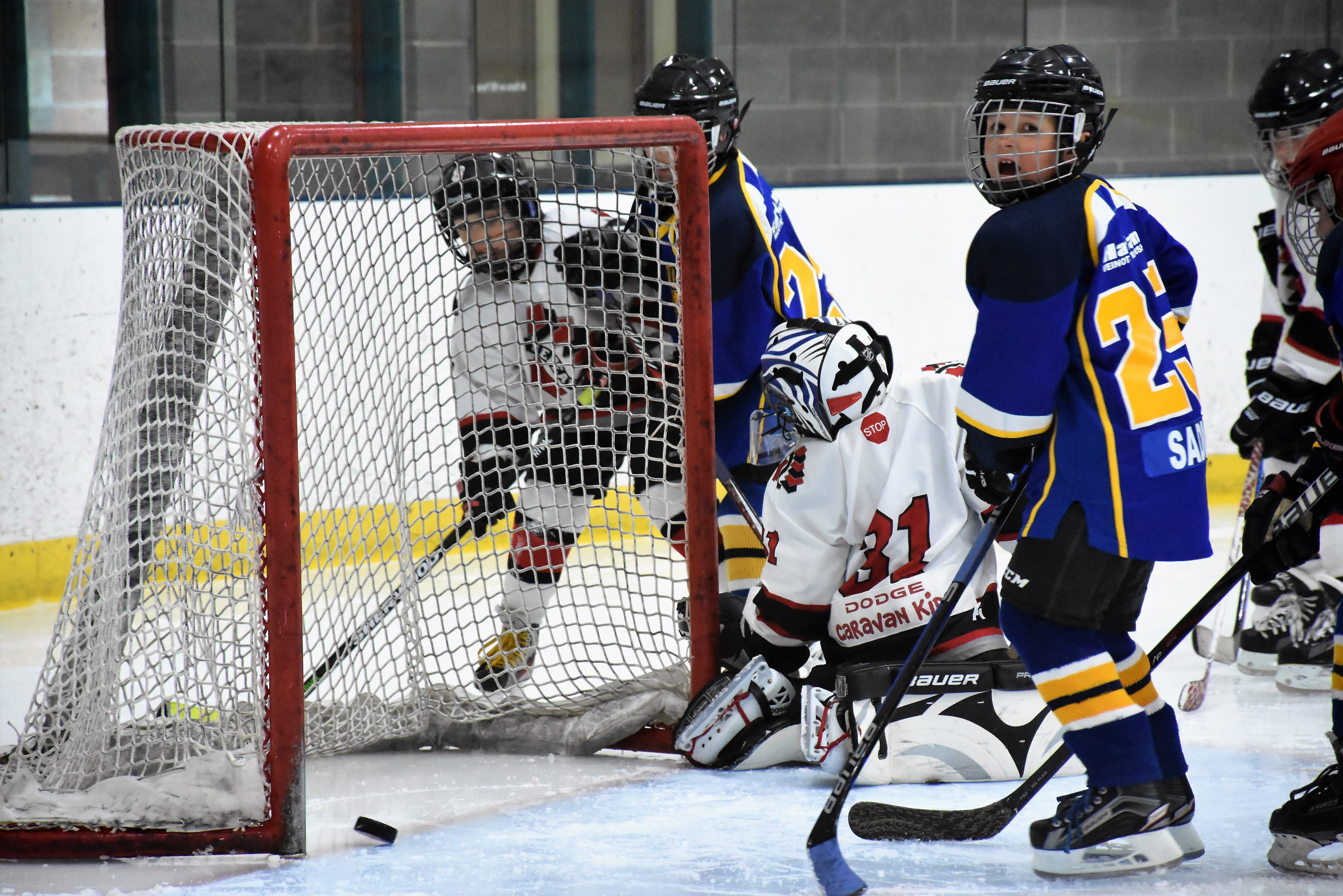 On the last weekend in March - just six weeks away.
The group sprang into action. They invited teams from across the province. They booked ice time, secured referees and timekeepers. They recruited dozens of volunteers to ensure that the event ran smoothly and everyone had fun.
Somehow they pulled it off. Garry McColman, Big G on Kingston's country station 93.5, has been leading the way since the start of the Kids for Kids tournament, which just completed its 22nd year.
"It's a work of love," says McColman, 73 years old and still going strong. Over the decades, Kids for Kids has raised more than $2 million for two charities – the Boys and Girls Club and the Kingston pediatric medicine department.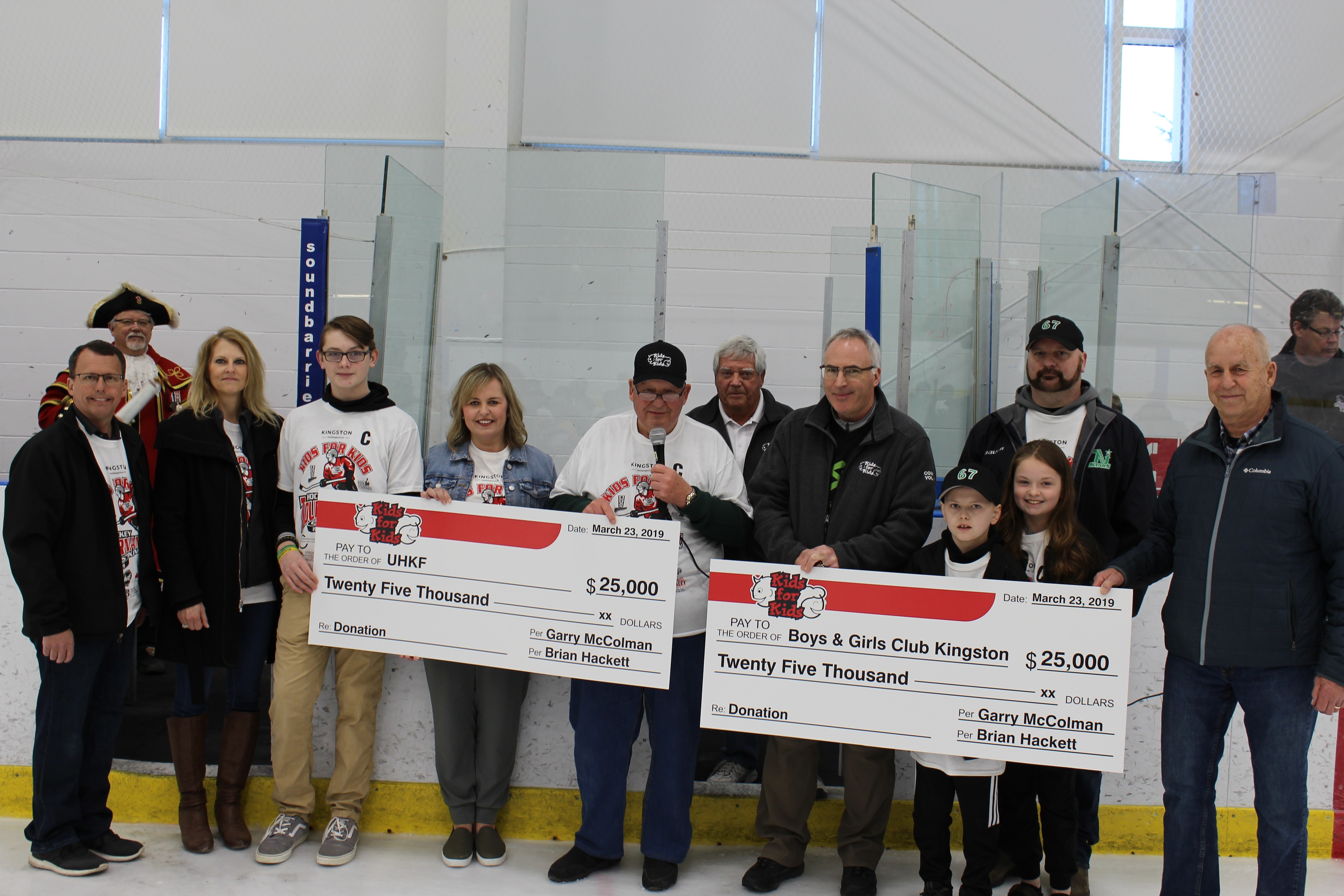 Big G is just as proud of the economic boost that the tournament provides to his beloved city. The last weekend of March is hardly prime time for local tourism – but each year more than 10,000 people pour into the city, spending money on hotels, restaurant meals and souvenirs. In 2018, the prime minister's son was playing and Justin Trudeau stopped in at the Grizzly Grill for a bite and visited local shops.
Each year, about 170 teams take part. That's 3,500 players. With coaches, parents and grandparents, a total of 10,000 people flood into the city. There were 207 teams last year, but that proved to be a jam to squeeze so many games into a weekend, even with additional rinks in Napanee.
The last weekend in March has proven to be a great date for teams to end their seasons. Says McColman: "Having been a father, coach and manager of many hockey teams over the past 40 years, I can tell you how special the last tournament of the year is to these kids and their mom and dads. Especially the house league teams that don't get to travel and play new teams much during the season. It's a lot of fun for them over the three-day tournament that's for sure!"
Kids for Kids 2019 was a special event for the Rez Girls 64 Wolves team from the Eabametoong First Nation in Fort Hope, a fly-in reserve 300 km north of Thunder Bay. Kingstonians Katie and Steve Koopman had been raising funds to help the team travel to a tournament in Ottawa last year and to make improvements to their ice rink. This year, they secured donations to bring them to Kingston.

"They had experienced an unfortunate incident of racism at a previous tournament in Thunder Bay and we wanted to make sure that their experience in Kingston was outstanding," Steve Koopman says. "We reached out to Garry McColman of Kids for Kids and they were phenomenal."
It was a fabulous weekend for the northern team. The Kingston Ice Wolves pulled together some teams to play against the Rez Girls, who are mostly beginners. The Koopmans organized a pizza party at a local church. And they rented ice time at the Memorial Centre on Sunday for an informal scrimmage and party with the Rez Girls and Kingston Ice Wolves.
"It really shows you the power of sport," Koopman says. "It was wonderful to bring together people of different backgrounds, different locations and different cultures."
Every year, a team of 60 volunteers makes Kids for Kids happen. Retired police chief Bill Hackett has served as co-chair for many years. Gerry Menard takes care of booking the rinks and scheduling the games. Tony Gargaro of the Boys and Girls Club registers all the teams, while downtown businesses provide sponsorships and donate food.
The out-of-town teams just keep coming back. Big G says that this year three young coaches from Ottawa approached him at the tournament. "They had played in the tournament when they were kids. Now they were coaching their own kids and bringing their teams to Kingston. They just wanted to say thank you for a great tournament."