Scouting in the midst of a pandemic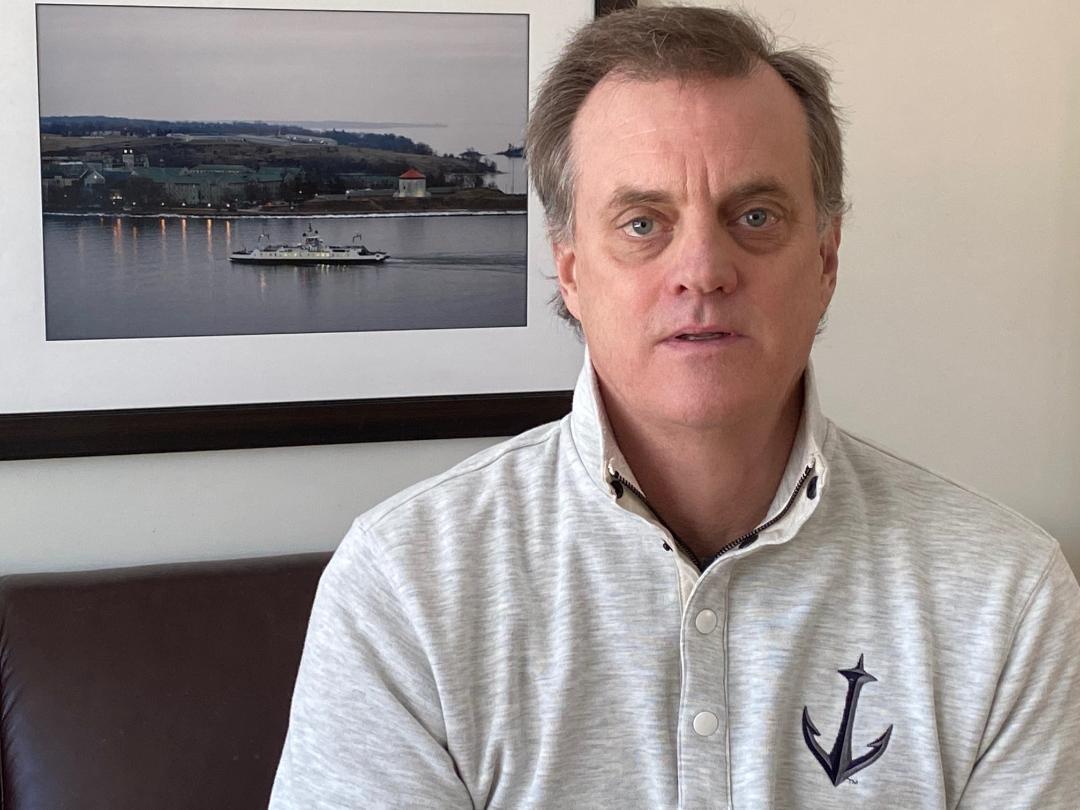 Amateur scouting may be the toughest job in the NHL. You travel to obscure towns across Europe and North America, endure freezing cold arenas and try to determine whether a scrawny 16-year-old will grow and develop the skills to play professionally.
And then comes a pandemic that eliminates travel. You are stuck at home, studying each player's statistics and looking at often dark and grainy video of his latest games.
And then suppose you are an amateur scout for an expansion team like the Seattle Kraken. There is no current roster so you have no idea if you should be looking for stay-at-home defensive ability, powerplay strength or something else.
Meet Kingston's Chris MacDonald. He was recently appointed as an amateur scout with Seattle – and is loving it.
Over his 40 years in hockey, MacDonald has done just about everything. He played and coached at Western Michigan University. He's served behind the bench with the Kingston Frontenacs, the Kingston Voyageurs and the Queen's Gaels. MacDonald has worked with the Toronto Maple Leafs, honing the skills of young draft picks. As well, he toiled behind the scenes, occasionally helping to produce Hockey Night in Canada broadcasts. Seattle will be the third NHL team he has scouted for – Vancouver and Arizona were the others.
In his spare time, he taught at Regiopolis-Notre Dame and Holy Cross for 22 years, before taking early retirement to devote all his efforts to the Canucks.
As an army brat, MacDonald grew up in Kingston and several other military cities across Canada. On the base, his father got him and his two brothers playing hockey with the Fort Henry Cannons. In 1982, he opted to take advantage of a scholarship opportunity at Western Michigan so that he could both get an education and continue to skate.
Western Michigan remains the highlight of his lengthy hockey career. He captained the squad for three years, culminating in a league championship in 1986. He completed a Bachelor of Science and started on his Master's. His thesis: A study of the skating stride and skating efficiency.
In 1983, he was drafted by the Calgary Flames in the eighth round, 151st overall. While he briefly played in the minor pros and in Europe, MacDonald was forced to retire following major reconstructive knee surgery. He took one more shot at getting to the NHL in 1990, attending the Chicago Blackhawks training camp.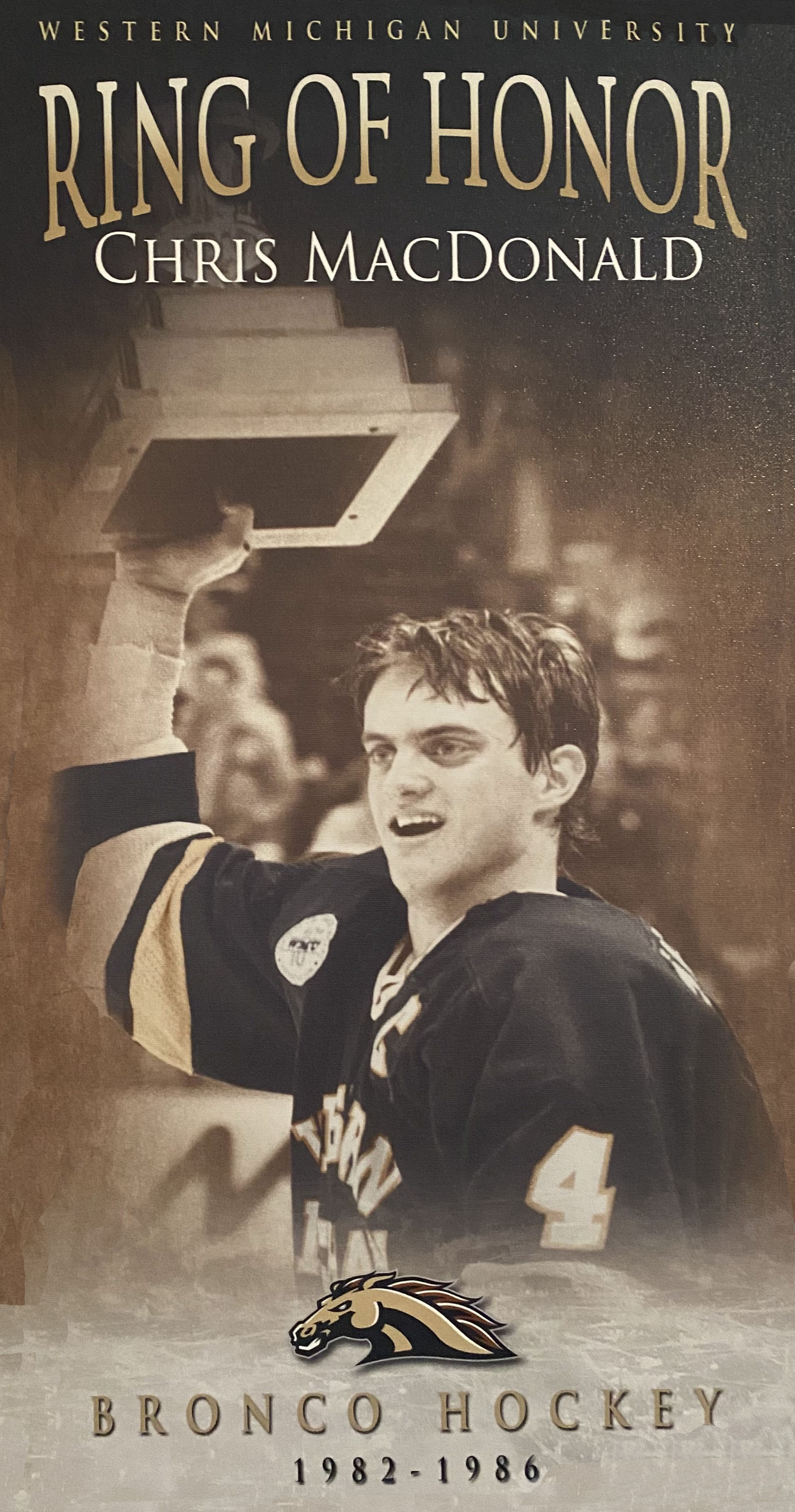 After graduating from Queen's with a Bachelor of Education, he began teaching at Regi in 1990. Over the years as an assistant coach with the Frontenacs, he would also see many of the players in his classroom at Regi.
He stuck with teaching even once he started scouting. "It's hard to get into hockey scouting full-time because it just doesn't pay," he said in a phone interview from his Kingston home.
When he joined the Canucks in 2012, he insisted on scouting part-time for the first year to make sure that he liked it before retiring from teaching.
In the old days, scouts would exclusively use their hockey smarts to determine if a teenager had the skills to make it to the NHL. Now every team has an analytics department to crunch player statistics and predict their potential.
"The data can be valuable but it's also important to factor in what your eyes see when you are watching a game live or on video," he says. Different leagues offer widely varying levels of competition. "I like to see a player's goal-scoring skills and ask myself – would that goal have gone in against an NHL goalie?"
In 2019-20, he joined the Arizona Coyotes as Director of European Scouting. He traveled to Russia, Sweden and other countries. It wasn't always easy. On one trip to Malmo, a city of 750,000 people in southern Sweden, he arrived by train only to find there were no cabs available. He set out on an hour-long walk through the snow to reach the arena. Like a mirage in the desert, the rink was in the distance but he never seemed to get any closer. Finally, he made it – just in time for the game.
However, Arizona's philosophy of relying heavily on analytics in selecting players proved to be a poor match for MacDonald. He left the Coyotes last year to join Seattle where he is excited about working with a new staff that includes amateur scout Mike Dawson (also from Kingston), Director of Amateur Scouting Robert Kron and General Manager Ron Francis.
With Seattle, he works closely with a young analytics specialist, Alexandra Mandrycky. "She's very smart, knows her stats and is willing to listen to the scouts."
Scouting for an expansion team is both thrilling and challenging, he says. "It's unique to be evaluating players when you have no idea what your NHL team looks like."
MacDonald is hoping that Seattle will start with a great initial season next year, but isn't promising to match that of Las Vegas in 2018, which saw the Golden Knights reach the Stanley Cup final before coming up short against Washington.
"The NHL has set up the expansion rules so that we can have success – but Vegas has set the bar very high."
He points to some obstacles facing Seattle that Las Vegas did not have to deal with. The pandemic is making it tough for scouts to get a complete picture of young players – there are fewer games and scouts have to rely on video rather than traveling to see matches in person.
For MacDonald, staying at home during the pandemic has given him time to reflect on his widely varied hockey career. "I have a lot of different memories and fortunately they are all positive. I am excited about the opportunity in Seattle and looking forward to the world getting back to normal."