The Apps Family: Stanley Cups and Olympic Gold
The Apps family has a storied history on ice. The late Syl Apps was a three-time Stanley Cup winner with the Leafs in the 1940s. His son Syl Jr. skated with New York, Pittsburgh and Los Angeles. Granddaughter Gillian won three Olympic Gold medals.
However, this is not a tale of a family obsessed with the game and winning at all costs. For the Apps clan, there are always three keys to life: Getting an education, serving the community and focusing on what's next.
Syl Apps was an extraordinary all-around athlete. He won Gold in pole-vaulting at the 1934 British Empire Games (now the Commonwealth Games) and went on to compete in that event two years later at the infamous 1936 Olympics in Berlin.
He was "discovered" as a hockey player when Leafs General Manager Conn Smythe saw him play another sport - football - at McMaster University. At first, Smythe was reluctant to travel to Hamilton on a colleague's recommendation that he see this athlete Sylvanus Apps. "Nobody with a name like that could possibly become a pro hockey player," he laughed.
Nevertheless, Smythe signed Apps to play for Toronto and he went on to capture the Calder Trophy as the NHL's rookie of the year in the 1936-37 season. The trophy is on loan from the Apps family and is a treasured part of the collection at the Original Hockey Hall of Fame.
Smythe would later say that Apps was the greatest player in the history of the Toronto franchise.
"The word that comes to mind in describing Syl Apps is peerless,' says 97-year-old Kingston hockey historian Bill Fitsell, who saw Apps play as a youth. "He is in the Jean Beliveau class when it comes to leadership. He was a real gentleman and an example for all."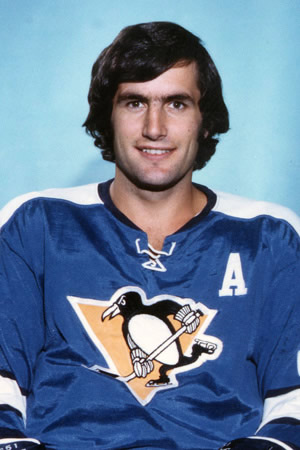 A great skater and playmaker, Apps notched 45 points during a 48-game season in that rookie year. When Fitsell told him during a radio interview that many of his points were easy goals, scored off of deflections, Apps replied: "There are no easy goals in the NHL."
Apps was a key player in Toronto's Stanley Cup victory in 1942. At the height of his career, in 1943, he joined the army, serving for two years until the war ended and he could go back to playing for the Leafs. Upon his return, Apps won two more Cups in 1947 and 1948.
For Apps, there was more to life than hockey. He decided to retire after the third Stanley Cup victory, taking a job in business and serving as Ontario's Athletic Commissioner. In 1963, he bought a brick manufacturing company in Kingston and moved his family to the Limestone City.
That same year, he ran in the provincial election, capturing the Kingston riding for the Conservatives. He represented Kingston for 12 years and served as Correctional Services Minister for three years.
His son, Syl Apps Jr., was sixteen and a budding player when the family came to Kingston. He was drafted by the New York Rangers and asked to report to the OHL's Kitchener Rangers.
He declined. "It was never a goal for me to professional hockey," he recalls over the phone from his home in Toronto. Instead, he played minor hockey and then joined the Kingston Junior B Frontenacs for a year. After finishing high school, he played at Princeton University for a season before enrolling at Queen's University and skating for the Kingston Aces.
"In our family, education always came first," he recalls. When he did join the New York Rangers in 1970, Apps was one of a handful of NHL players with a university degree. He went on to play a total of 10 years with New York, Pittsburgh and Los Angeles.
After hanging up his skates, like his father before him, Syl Apps Jr. reinvented himself, going on to a successful career in the financial sector in Toronto. In his spare time, he coached his daughter Gillian who inherited the family's hockey smarts, physical ability and drive. She played on the national team for 14 years and won Gold at the Olympics in Turin, Vancouver and Sochi. She is a graduate of Dartmouth College in New Hampshire.
"It's all-consuming if you want to be an Olympic athlete," her father says. "She took great pride in representing the country. But like anything else, there comes a point when it's time to quit."
In the family tradition, Gillian shifted gears and made education a priority. After retiring from hockey, she returned to school to get her MBA and now works with an investment firm in Connecticut.
Another grandchild, Syl Apps III, was a hockey star at Princeton University and played four seasons of minor pro hockey.
The Apps story is one of a true hockey dynasty. Historian Fitsell recalls that he was so enamored by Syl Apps Sr. that he chose to speak about him during a public speaking competition when he was 18. The topic: Who is your hero? After Fitsell gave his talk about the outstanding character and leadership of Apps, a young woman spoke about her hero - Jesus Christ. Of course, she won the contest. Fitsell had to phone Apps with the bad news. "I said to him: 'Unfortunately you lost, but at least you lost out to the best.' "
Syl Apps was elected to the Hockey Hall of Fame in 1961. He died in Kingston on Christmas Eve 1998.