BOB FERGUSON CONTINUES THE FAMILY TRADITION
Bob Ferguson comes from a true hockey family. His sister Kim would often be picked ahead of the boys in shinny on Kingston's backyard rinks. His brother Tim was a prolific scorer in junior and later went on to a long pro career between North America and Europe. And, of course, his father was Lorne Ferguson who skated in 422 NHL games for Boston, Detroit and Chicago.
Bob Ferguson has been lucky enough to spend his entire working life in the sport - as a player, coach and general manager. He was twice named Coach of the Year in the East Coast Hockey League. During his 28-year coaching career, his team made the playoffs every single year. He then moved into management and is currently the General Manager of the Anaheim Ducks affiliate, the San Diego Gulls.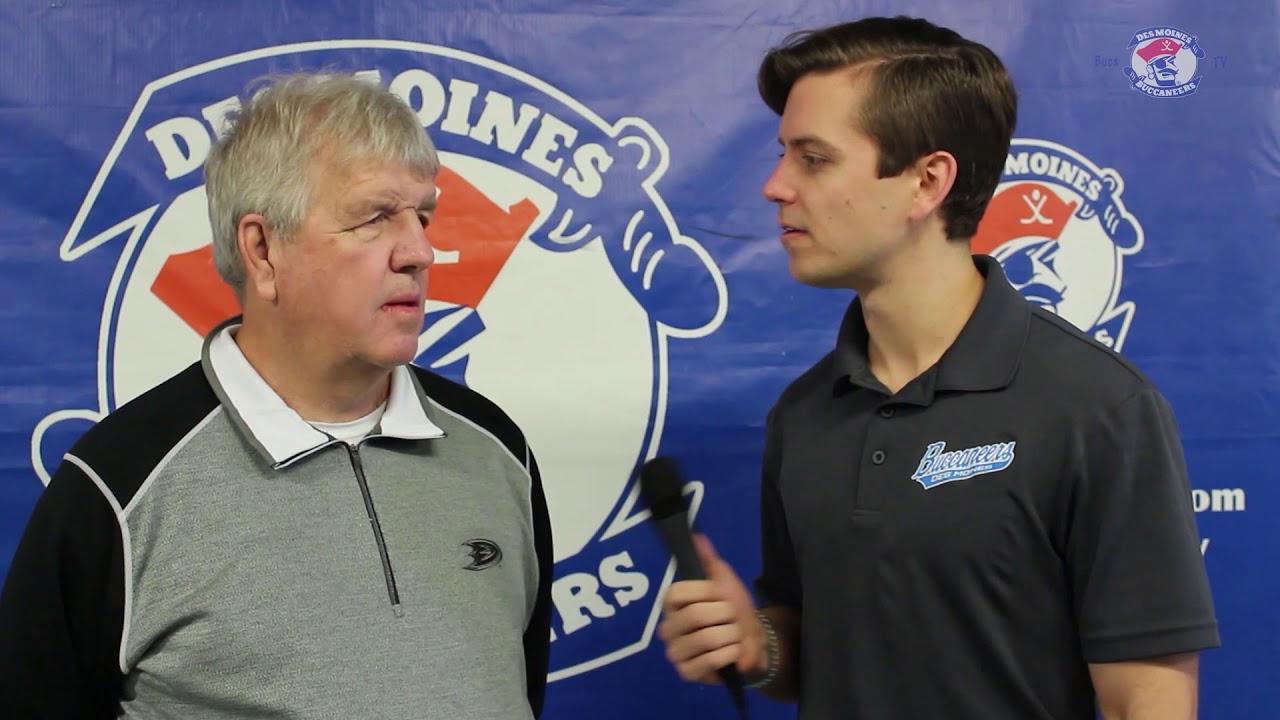 When he was a youth in the 1960s, Kingston was a hotbed of hockey, he recalls over the phone from San Diego. "It's amazing how well run Kingston youth hockey was during that era. It was a great place to grow up and play hockey."
He recalls that Church Athletic League would see 40 or 50 boys show up to try out - for the house league team.
After retiring from the NHL, his father wanted to stay connected with the game and began coaching Bob's teams when he was in pee-wee. "I remember that we had to treat as gospel everything he said at the house and at the rink," Bob recalls.
Ferguson went on to play junior with both Cornwall and Oshawa. While with Oshawa, he traveled back to the Kingston Memorial Centre for the very first Kingston Canadians game when the franchise started in 1973.
"I remember that the fans in Kingston were incredibly supportive at the Memorial Centre. We came into that first game expecting an easy win against the new team and left that evening with a loss."
He was selected 163rd overall by the New York Islanders in the 1974 NHL entry draft. The team was on the rise and would capture four consecutive Stanley Cups between 1980 and 1983. Unfortunately for Ferguson, the Islanders didn't need another centre and he was sent to the minors to develop his skills.
"They said they would call me. It was the time before cell phones and they must have lost my number," he says with a laugh.
"In the minors, I spent five or six years riding the bus between arenas and finally realized that the dream wasn't going to happen."
It was time to reinvent himself - while staying in the game he loved. At the age of 27, he was offered a coaching position and he jumped at the opportunity.
In the United States Hockey League, Ferguson would find his calling and over the course of his career he would become a coaching icon in the league. He began in Sioux City, winning two championships and capturing three more with Des Moines. His accomplishments included winning USHL Coach of the Year on five occasions and being named as General Manager of the Year another five time. His 873 coaching wins still rank third all-time in league history.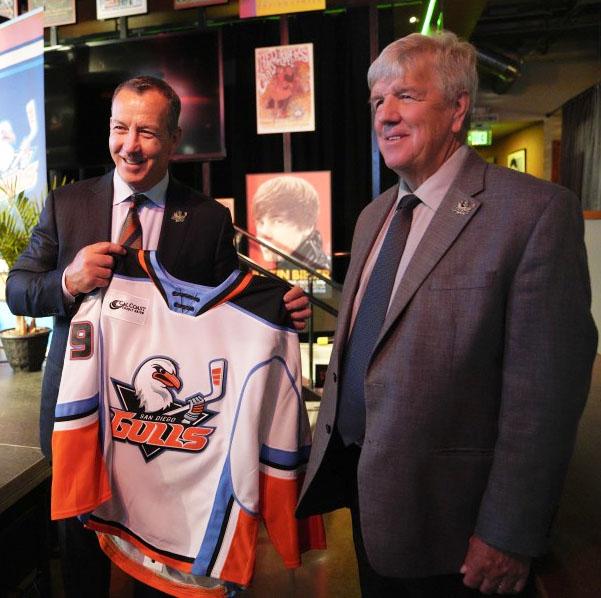 During his coaching career Ferguson also had an opportunity that rarely comes along in the higher levels of hockey - to coach his brother. Tim Ferguson was coming off of a 100-point season with the Cornwall Royals in the OHL but when he had a chance to play for his older brother, he jumped at it. In 1985-86, Tim would suit up for Sioux City and go on to set USHL league records for points (135) and assists (79) that still stand today. That's impressive considering that young NHL stars like Auston Matthews, Jack Eichel and Jack Hughes all came up short of the younger Fergy's numbers. The two brothers would connect twice more as player and coach at the minor pro level.
Moving to the professional ranks, Bob had head coaching stints with Augusta (ECHL, 2005-08), Florida (ECHL, 1998-2001) and Indianapolis (IHL, 1995-98). In his nine seasons as a professional head coach, Ferguson's teams never missed the playoffs. He is a two-time John Brophy Award winner as ECHL Coach of the Year, winning the honor in consecutive seasons with the Florida Everblades from 1998 to 2000.
What's his secret formula for making the playoffs? "You have to create an environment where the players enjoy playing for you. You have to teach them how to win in the minor leagues so that they can learn to win in the NHL."
With his success coaching in the junior and minor pro leagues, he received some feelers about becoming an assistant coach in the NHL. But he was never offered a head coaching position. "Coaching is very competitive and only a very few minor league coaches go the NHL. I have no regrets but a stint coaching in the NHL would have been nice."
A twist of fate brought his next opportunity. While Ferguson was coaching with Anaheim affiliate Augusta Lynx of the ECHL in 2008, then General Manager Brian Burke advised him that the Lynx would no longer be part of the Ducks organization. Burke wanted to keep Ferguson in the fold and offered him the position of assistant general manager with the Iowa Chops of the American Hockey League.

"I have absolutely no regrets about getting out of coaching and taking on new responsibilities," he says.
With the inception of San Diego Gulls in 2015, he became the General Manager. In 2016-17, the Gulls were named winners of the President's Award as the AHL Team of the Year, given to an AHL organization for overall excellence as voted on by all 31 AHL team presidents.
"Bob is a great hockey man," says Bob Murray, General Manager of the Ducks and also from Kingston. "I know everything is in great hands with him and our San Diego team. He is always first class and professional in the way he runs an organization."
At the age of 65, he still loves the game and has no plans to retire. And a third generation of Fergusons is making a mark - his son Brett is in his tenth season with the Ducks organization and serves as the video coach in Anaheim.