Scott Howson's journey from Kingston Canadian to heading the AHL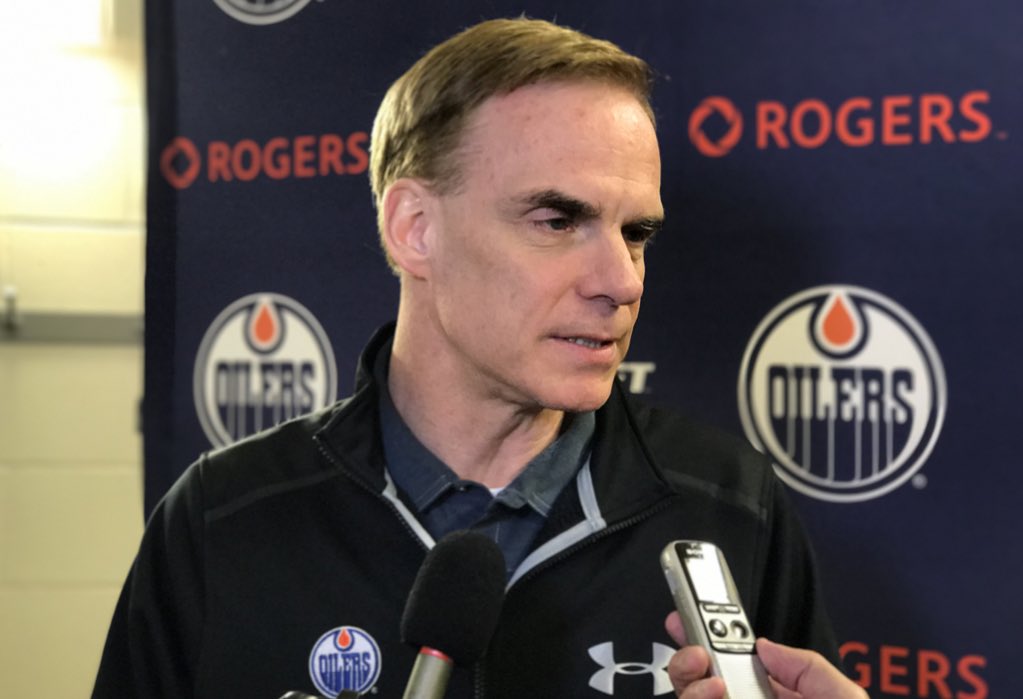 The phone rang at Scott Howson's Toronto office at Torys, one of the largest law firms in the country. In 1994, Howson was just a couple of years into his legal career, having gone back to school following five years in the minor pro leagues and 18 games in the NHL.
A Torys partner was on the line with a new assignment – providing legal advice to Glen Sather, the Edmonton Oilers general manager, in an arbitration with a player.
Howson jumped at the opportunity. While working on the file, he got to know Sather and the pair had frequent chats about the game. When an opening came up to manage the Oilers farm team in Cape Breton, Sather offered him the job – and Howson traded the 56-storey TD Bank tower for the Centre 200 ice rink.
"I liked the law and the experience I got at Torys but I just realized that hockey was still my passion," he said in an interview from his home in Ohio.
He went on to serve as an assistant general manager with Edmonton and GM in Columbus, coming close to touching the Stanley Cup with the Oilers. Last spring, he was named president of the American Hockey League – thrown into the fire during a pandemic that has shut down the game since March.
It all started with the Kingston Canadians in 1978. The previous year some of the top Kingston players – like Ken Linseman and Mike Gillis – had turned pro and that created an opportunity for a smart young centre with goal-scoring ability.
Under coach Jim Morrison, Howson notched a solid 74 and 88 points in his first two years with the Canadians. Instead of going pro, he came back for a third season – and what a great decision that was. He amassed an incredible 140 points. In 1980-81, Kingston had one of the best seasons in franchise history, advancing to the league semi-finals (Leyden Division Final) where they lost to Sault St. Marie. Howson was a big part of one of the most potent power play units in OHL history - Howson, Bernie Nicholls (who had 63 goals that season) and Justin Hanley up front, future NHL'ers Rik Wilson and Neil Belland on the blueline.
After leaving Kingston, he joined the Indianapolis Checkers of the CHL and went on to play for the AHL's Springfield Indians, a New York Islanders affiliate.
The Islanders were on a tear, having won four Stanley Cups in a row starting in 1980. Their streak ended in 1984 when the Edmonton Oilers easily defeated the Islanders 4-1 to capture their first Stanley Cup. Injuries were taking their toll on the Islanders – and for Howson that was a skate in the door.
He was called up to play in a game against Detroit. That night, he served on a line with two hockey greats, Duane Sutter and Bob Nystrom. Howson notched two goals in a 5-4 loss. "It was a big thrill, a dream come true," he said.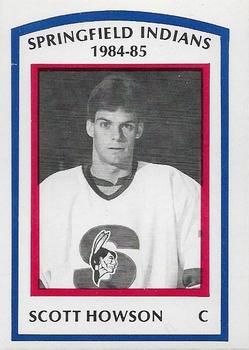 Howson went on to play 18 games over two seasons with the Islanders and a total of five years with minor pro teams. During the summer, he kept plugging away at courses towards his bachelor's degree at York University.
"I give a lot of credit to my father, who kept stressing education," he recalls. "I would encourage any junior player or young pro to continue their education and keep their options open."
He hung up his skates in 1986, finished his undergraduate degree and then went directly to law school at York. He joined the prestigious Torys law firm.
After two years as general manager in Cape Breton, Howson served as GM with the AHL affiliate Hamilton Bulldogs. When Kevin Lowe was named GM in Edmonton, he immediately selected Howson as an assistant GM and he served from 2000 to 2007.
In Edmonton, Howson came close to hockey's Holy Grail – a Stanley Cup win. In 2006, the Oilers were battling Carolina in the seventh game of the final, but came up short in a 3-1 loss.
He went on to be a GM with Columbus for more than six years before returning to Edmonton as a vice-president of the organization.
In February 2020, Howson was named president of the American Hockey League, replacing the retiring Dave Andrews who had held the position for 26 years. Howson was supposed to start in May – and then the pandemic hit.
On March 11, there was an AHL staff retreat in Boston and Andrews invited him to come and meet the team. As the meeting got under way, there came the news that an NBA player had tested positive for Covid.
"The entire sports world – and really the whole world – shut down after that," he recalls.
Ever since, the AHL has been in a holding pattern. The new season was supposed to get under way in October, and then December. The start date is now Feb. 5 and that depends on whether games can be played safely.
The league has already reconciled the fact that the season will be run at a huge financial loss. The AHL is highly reliant on ticket sales and Howson says that only three of the 31 teams will have any meaningful attendance.
Most of the AHL squads are owned by NHL franchises and can easily absorb the hit. However, 12 are independently operated and it will be a tough year for them.
With a Covid vaccine in sight, Howson is hopeful that hockey will be back to normal in the fall of 2021 – and that people will fill the arenas.
He points to the Belleville Senators franchise as a place where fans can enjoy an exciting evening of high-quality hockey without taking out a bank loan to buy a ticket. "There will be a lot of good players coming through Belleville in the next couple of years who will be great NHL players," he predicts.
Of his four decades in the game, he says: "The journey's been incredible for me – I've really embraced the highs and lows. If you had asked me as an 18-year-old playing in Kingston how this would pan out, I would have said that I was pretty privileged."