Dennis Kearns: From the CAL to the Vancouver Canucks
Retired Vancouver Canuck defenceman Dennis Kearns is proof of the power of persistence. Growing up in Kingston, he played with the Church Athletic League, where he only occasionally made the all-star team. With a couple of big breaks, he eventually went on to play 10 years for the Canucks from 1971-81.
He logged plenty of ice time in the CAL. In addition, he spent many hours on an outdoor rink at the Memorial Centre, where he honed his skills in pickup games.
He played three years with the Junior B Frontenacs, a team filled with several tough guys. "That wasn't my style at all so while they were in the penalty box, I learned a lot about hockey. Killing penalties gave me more confidence and strengthened my game," he says over the phone from Vancouver, where he still lives.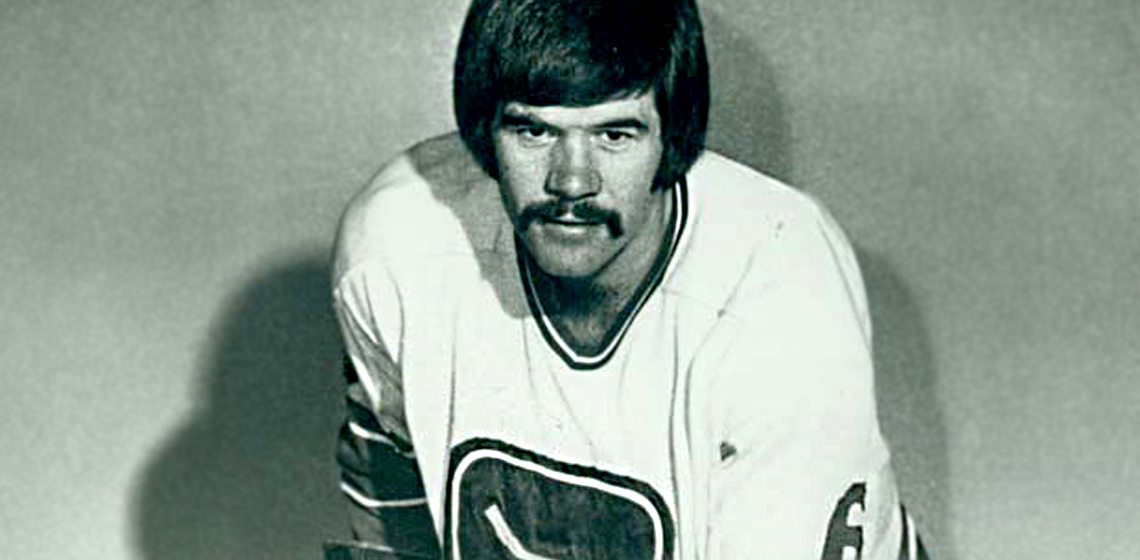 "I was a late bloomer," he recalls. As a teenager, he slowly developed his playmaking ability. It was a chance encounter with a scout that gave him an opportunity to turn pro. In 1965, a scout for Portland in the Western Hockey League was in Kingston to check out Syl Apps Junior, a promising youngster who went on to score 606 points in a lengthy NHL career. The scout happened to notice Kearns at the same time.
"It was very much a fluke," says Kearns. The Portland team invited him to move west but Kearns decided to stay in Kingston for one more year, playing with the Kingston Aces Senior team. That turned out to be a great decision as the Aces won the All-Ontario Championship in 1966-67.
He spent three years in Portland and one in Dallas. Then he caught his second major break. Portland coach Hal Laycoe moved behind the bench of the first-year expansion Vancouver team in 1970. He brought Kearns to Vancouver in 1971.
"It was because of Hal that I made the NHL. He saw something in me. Most players of my calibre need a break and I got a big one."
Unlike this year's outstanding Las Vegas expansion club, in those days new teams had to cobble together a lineup. "We were in tough every game," Kearns says. In his first season with the Canucks, the team finished with a dismal 20-50-8 record.
Slowly, the Vancouver team gained momentum – and so did Kearns. He earned 60 points (5 goals and 55 assists) in the 1976-77 season. Over his 10 years with the Canucks, he collected 290 assists, which is still a team record for a defenceman.
For Kearns, a highlight was representing Canada in the World Championships in both 1977 and 1978, earning a bronze medal in the latter tournament. "That was a real honour to play with such great players as Phil Esposito and Rod Gilbert," he says.
After retiring from the NHL, Kearns started an insurance business in Vancouver. At the age of 70, he is still going strong, running the company and enjoying golf in his spare time. His son Bracken has played professional hockey for 12 years, mostly in the AHL, with brief stints on the New York Islanders, San Jose Sharks and Florida Panthers.
Kearns says Vancouver is a great organization, treating retired players to tickets and invitations to the alumni suite. "It's been extremely good to me," he says.