Bob Murray's 1,000 games as player and manager
Not every young hockey player has a chance to be coached by a former NHLer who skated in 422 games with Boston, Detroit and Chicago. In Kingston youth hockey in the late 1960s, Lorne Ferguson took 14-year-old Bob Murray under his wing, moved him from centre to defence and taught him vital skills.
"We had good teams and great coaching in Kingston," Murray recalls over the phone from California, where he is the General Manager of the Anaheim Ducks. "In my last four or five years in Kingston, I was fortunate as I had Lorne Ferguson as a coach."
Ferguson's decision to change Murray to defence would prove to be visionary – and would eventually give Murray the opportunity to play in the NHL with the greatest defenceman of all time, Bobby Orr.
Murray left Kingston as a 16-year-old in 1971 to join the Cornwall Royals of the Quebec Major Junior Hockey League. At the time, the province was a hotbed of controversy. In October 1970, Prime Minister Pierre Trudeau had sent troops onto the streets of Montreal and Quebec City to quell a terrorist uprising by the Front de liberation du Quebec (FLQ).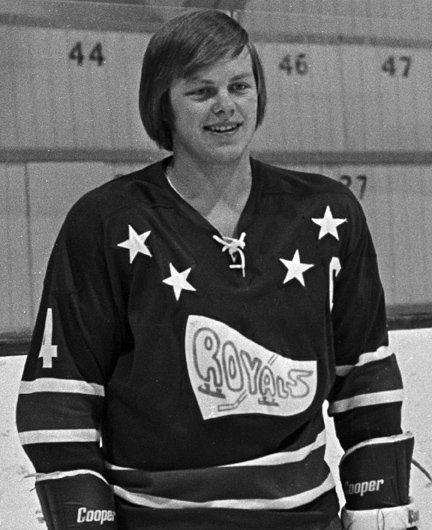 Political strife spilled over into the nation's major junior hockey arenas - during the 1971 eastern championships, the St. Catharines Black Hawks forfeited their series with the Quebec Remparts, refusing to travel there for the sixth game after several violent incidents and threats.
When Murray arrived in the Quebec league, tempers were flaring. It was French vs English, Quebec vs Ontario – in short, the nation's political troubles on skates and with flying fists.
"I remember that we were hated.in every rink that we played in because we were the only Ontario team that played in the Quebec league at that time," he recalled.
Murray proved to be a tough teenager with Cornwall. In 1971, the Remparts captured the Memorial Cup, led by superstar Guy Lafleur. Fired up by Quebec nationalism, the Remparts wanted a repeat the following year. However, Lafleur left to join the Montreal Canadiens after the Memorial Cup victory. Cornwall was a growing powerhouse and Murray was leading the way.
In the 1972 playoffs, Remparts fans were outraged that the Royals defeated their team to win the league title and the right to play for the Memorial Cup. Cornwall went on to beat Peterborough 2-1 in the final to capture the coveted trophy in their first run. Murray served as captain and still remains one of the youngest players to hold that position with a Memorial Cup-winning team.
Playing the point for the Royals during an era when defencemen stayed home, Murray still managed to score 14 goals and 63 points that season. He was honoured as the Quebec league's rookie of the year.
At the time, Bobby Orr was redefining the defence position, carrying the puck up the ice and scoring goals at will with the Boston Bruins.
"Definitely it was Bobby Orr that I looked up to. He changed the game forever with his style of play for a defenceman," Murray says. With Cornwall, Murray even wore the same number 4 as Orr.
Modeling his play on the famous Bruin, Murray went on to become the top-scoring defenceman in the Quebec league with 99 points in 1973-74. He was named to the all-star team. He still holds the league record with six assists in a playoff game and is now a member of the league's Hall of Fame, along with stars like Lafleur, Mike Bossy, Mario Lemieux and Raymond Bourque.
When he went to the Chicago Blackhawks, he joined hockey greats Stan Mikita and Tony Esposito. However, Murray did not expect to end up playing with his idol Bobby Orr. With injuries threatening to end his career, Orr became a Blackhawk in 1976.
"There were nine or 10 games in a row that I was paired with Bobby, which was great," he recalls. "It was hard to see him in pain with his knees at the time but even with that he was always so encouraging to me, telling me that I was good and I could do it."
Orr recognized that his ability to rush down the rink was waning. "When we were paired together, Orr would tap me on the bench and say: 'Murph, if you get the puck you go with it.' Coming from the legend who invented the concept of 'going with the puck up the ice', that sounded incredible."
Murray's NHL career would span 15 seasons and more than 1,000 games, all with the Blackhawks. For most of those games, he was partnered with Doug Wilson on the blueline. Along the way, he would be selected to the NHL All-Star game twice and the team would have five appearances in the semi-finals, coming up just short of the ultimate prize.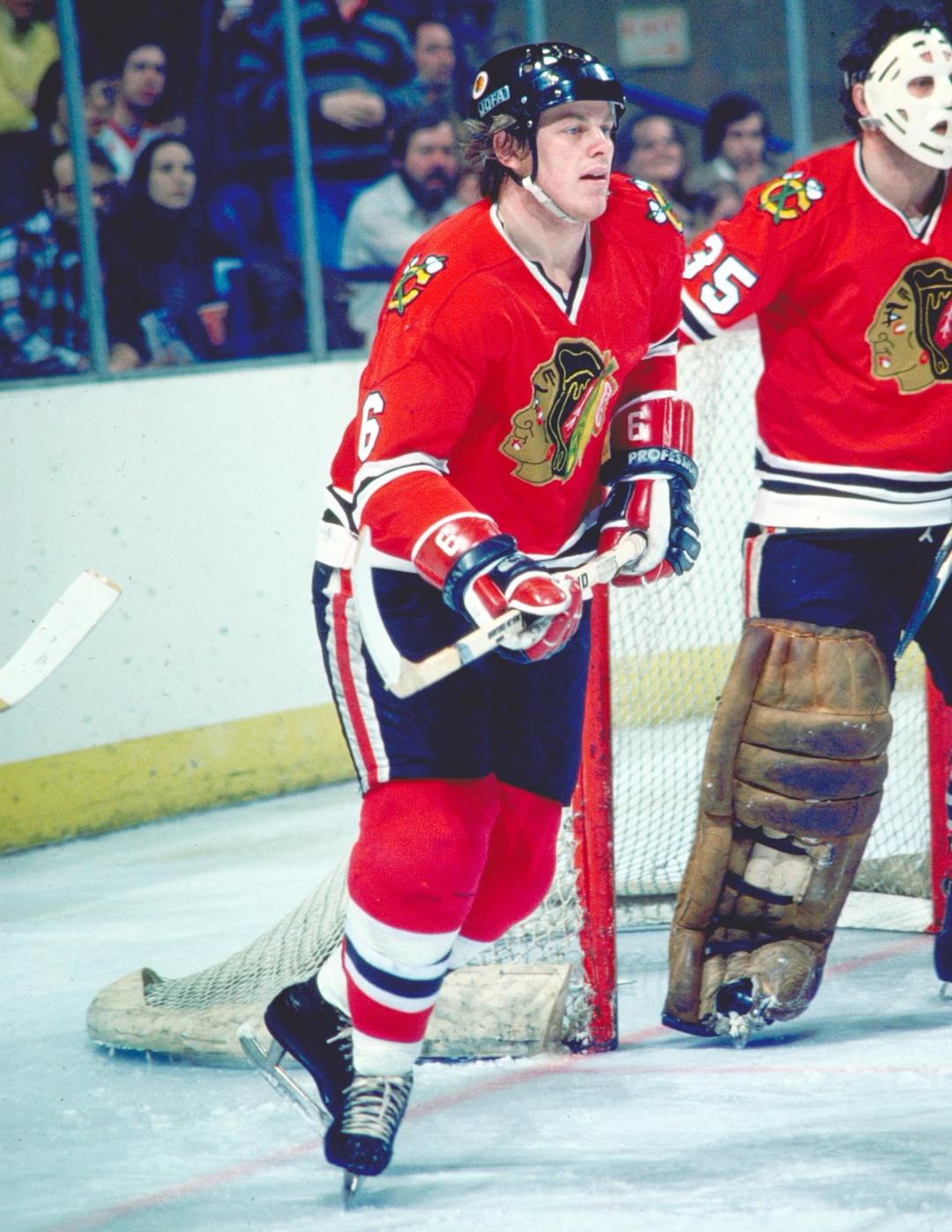 "I still think about it a lot, back to those series we had with the Edmonton Oilers from that era," he recalls. Of course, those Oilers led by Wayne Gretzky were steamrolling every team.
"Twice we were tied with them at two games apiece but we just came up short. Funny how things like that still stick with me."
The Chicago organization was founded in 1926 and no defenceman in team history at that time had ever suited up for more games than Bob Murray. Only four players from Kingston have accomplished the feat of 1,000 NHL games, with Murray joining Wayne Cashman, Doug Gilmour and Kirk Muller in that exclusive club.
When he hung up his skates in 1990, Murray was just getting started in hockey.
He turned his focus to the management side of the game. With Chicago, he served as the Director of Player Personnel and later became General Manager.
He recalls a piece of advice he received from Jack Davison that he still believes to this day. Davison was responsible for scouting with the Blackhawks for decades and in the 1980 draft he had nine of his selections go on to play in the NHL. He insisted that the draft was critical to a team's success.
"Jack always told me that the draft is the bones of your organization. If you do that well, you'll be okay. And it still applies today even with the salary cap and contracts and whatever else you have to deal with."
After several years with Chicago, Murray joined Anaheim in 2005. He was finally able to exorcise some of those playoff demons from his playing days when he won a Stanley Cup ring in 2007 with the Ducks while serving as Senior Vice President of Hockey Operations.
Currently, Murray is in his twelfth season as General Manager of the Ducks. He is only one of five people to both play and manage in the NHL for 1,000 games. Ironically, two of the other five are former defence partner Doug Wilson and Bob Pulford, who coached Murray in Chicago.
Bob Murray is a member of the Kingston and District Sports Hall of Fame.
Cornwall Royals photo courtesy of Doug Petepiece