Borrowing the Stanley Cup for the day
It seems safe to say that the security for Lord Stanley's Cup has improved since 1991.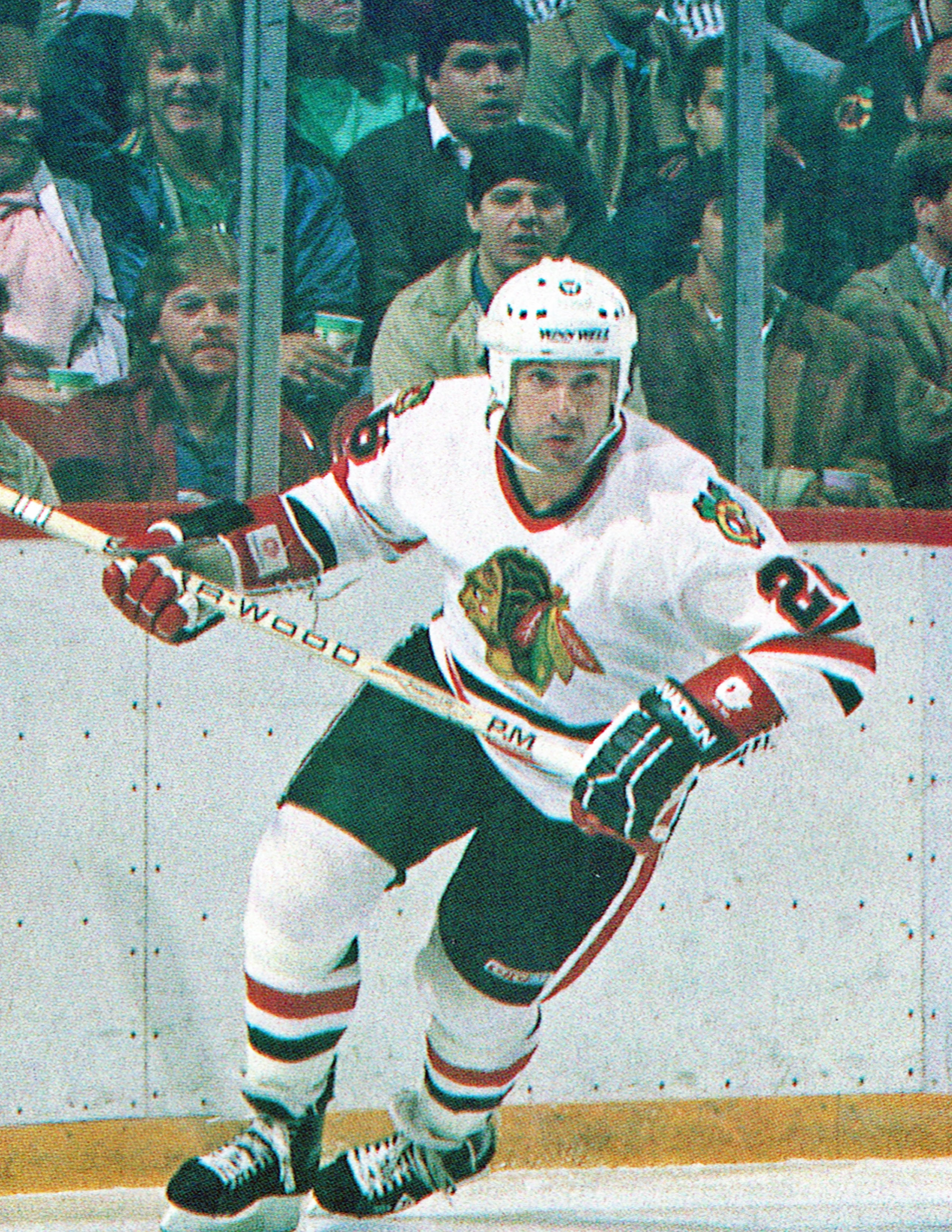 That year, the Pittsburgh Penguins – led by stars like Mario Lemieux and Paul Coffey – walloped the Minnesota North Stars 8-0 in the sixth game to capture the iconic trophy. In the dressing room in Minneapolis, the Penguins players celebrated and then got on a plane to Pittsburgh, arriving at 6 am.
By then, thousands of cheering fans had descended on the Pittsburgh airport. "We had to run the gauntlet through the crowd to make it to the bus," recalls Kingston's Rick Paterson, an assistant coach at the time.
The bus driver tried to take the team downtown but the streets were so crowded with revellers that they decided to head to goalie Tom Barrasso's house. As the team continued to party, someone plunked the Cup down on the lawn.
When Paterson's wife came to pick him up, Paterson grabbed the Cup and took it home, proudly displaying it on his front porch. He called his father Dave back in Ontario.
"Dad, I've got the Stanley Cup," he yelled.
"I know," his father replied calmly. "I saw it on TV."
"No, I mean I really have the Cup. It's right here at my house," Paterson exclaimed.
Eventually, General Manager Craig Patrick phoned him to return the trophy, but for a brief period it belonged to Paterson.
Lemieux later threw the Cup into his swimming pool, but that's another story.
"That first Stanley Cup is always special," said Paterson, who now works as a pro scout with the Anaheim Ducks. "Once you get a taste of it, you want more."
Paterson didn't have to wait long. The Penguins added a second championship the following year, a rare instance of back-to-back Cups. And he is still irked that the team missed a chance for a third straight when the New York Islanders scored a fluke goal against Pittsburgh in game seven of the division finals in 1993.
As a pro scout, he has been fortunate to win the Cup two more times, with Tampa Bay in 2004 and Anaheim in 2007.
It all started in Kingston's Church Athletic League in the 1960s, a time when you had to have an 80 percent church attendance record in order to play. During the winter, hockey was the only game in town. "If you didn't play hockey, you didn't have any friends," he recalls.
Playing peewee and coached by the legendary Doc Wagar and Gord Wood, Paterson's team went on to win the coveted Silver Stick tournament. Ken Linseman was one of the stars. Paterson played the entire game, with Wood waving him back on the ice when he tried to go to the bench for a break.
Paterson headed to the Cornwall Royals at the tender age of 15. It was tough at first but he found his skating legs. After five years in Cornwall, he was drafted 46th overall by the Chicago Blackhawks in 1978.
He played in 491 games in the NHL, all of them with Chicago. While he was not a prolific goal scorer, he made a huge contribution by killing penalties.
During travel between games, Paterson would often talk hockey and share opinions with Chicago star goaltender Tony Esposito. That turned out to be fortuitous.
When Esposito was named General Manager of Pittsburgh in 1988, one of his first moves was to call Paterson and invite him to be an assistant coach. Paterson hung up his skates and headed to Pennsylvania.
"That was a four-year job interview when Tony and I played together in Chicago," he says. "Those talks paid off."
What's it like coaching a superstar like Lemieux? Paterson recalls that he was always willing to listen. He noticed that the centre was having trouble scoring on breakaways. In those days there were no video experts, so he spent several hours assembling a tape of seven Lemieux breakaways and called him in for a chat.
After watching just two clips, Lemieux got up to leave. "Where are you going," Paterson asked. "I know what I need to do," the superstar replied. "I'm not skating fast enough when I'm going in on the breakaway."
And that was that. Problem solved.
After Pittsburgh, Paterson moved on to become the head coach of the Cleveland Lumberjacks from 1993 to 1997. While he lost that position, he quickly picked up an assistant coaching job in Tampa Bay and later shifted into scouting. Again, his timing was fortunate. Tamp Bay, led by Vincent Lecavalier, Brad Richards and Martin St. Louis would capture the Stanley Cup in 2004.
Paterson has been a pro scout with the Anaheim Ducks since 2005 and helped them win the Stanley Cup in 2007.

He's glad that he switched from coaching to scouting. "Coaching is really tough now, it really is. If there's a misstep by a player or coach, everybody knows about it from social media. There's a lot of pressure on coaches and GMs to win – and win now."
In addition, stars with multimillion dollar salaries expect more. "Today's players ask the coach 'why' when he asks them to something. Previously, they never did that – they just did what they were told. Now you have to know your system well and be prepared to explain it to the players."
Now age 62, he recently signed a three-year contract with Anaheim. He's been working in hockey for 43 straight years, never having gone a full season without employment. He realized during the pandemic shutdown that he's not ready to retire – he still has the drive to help Anaheim find the best players and be successful.
Rick Paterson was inducted into the Kingston and District Sports Hall of Fame in 2012.