Rick Smith: The Accidental Stanley Cup Winner
You might call Rick Smith the accidental Stanley Cup winner. Trying to help him make friends as a child in Kingston, his mom forced him to join the Church Athletic League. In university, he planned on becoming a dentist and wasn't even considering a career in hockey.
It was only through hard work and a series of fortunate events that he made it to the NHL and played a key role in the Boston Bruins winning the Cup in 1970. That was the year made famous by the photo of Bobby Orr flying through the air after scoring the Cup-winning goal in overtime against St. Louis.
Smith was a shy child when he was growing up in Kingston. Determined to help him meet other boys, his mother Jean enrolled him in the CAL and took him to 6 am practices at the old Jock Harty Arena. Feeling socially awkward, he announced he wasn't going one day.
"Get in the car!" his mother commanded. And he did.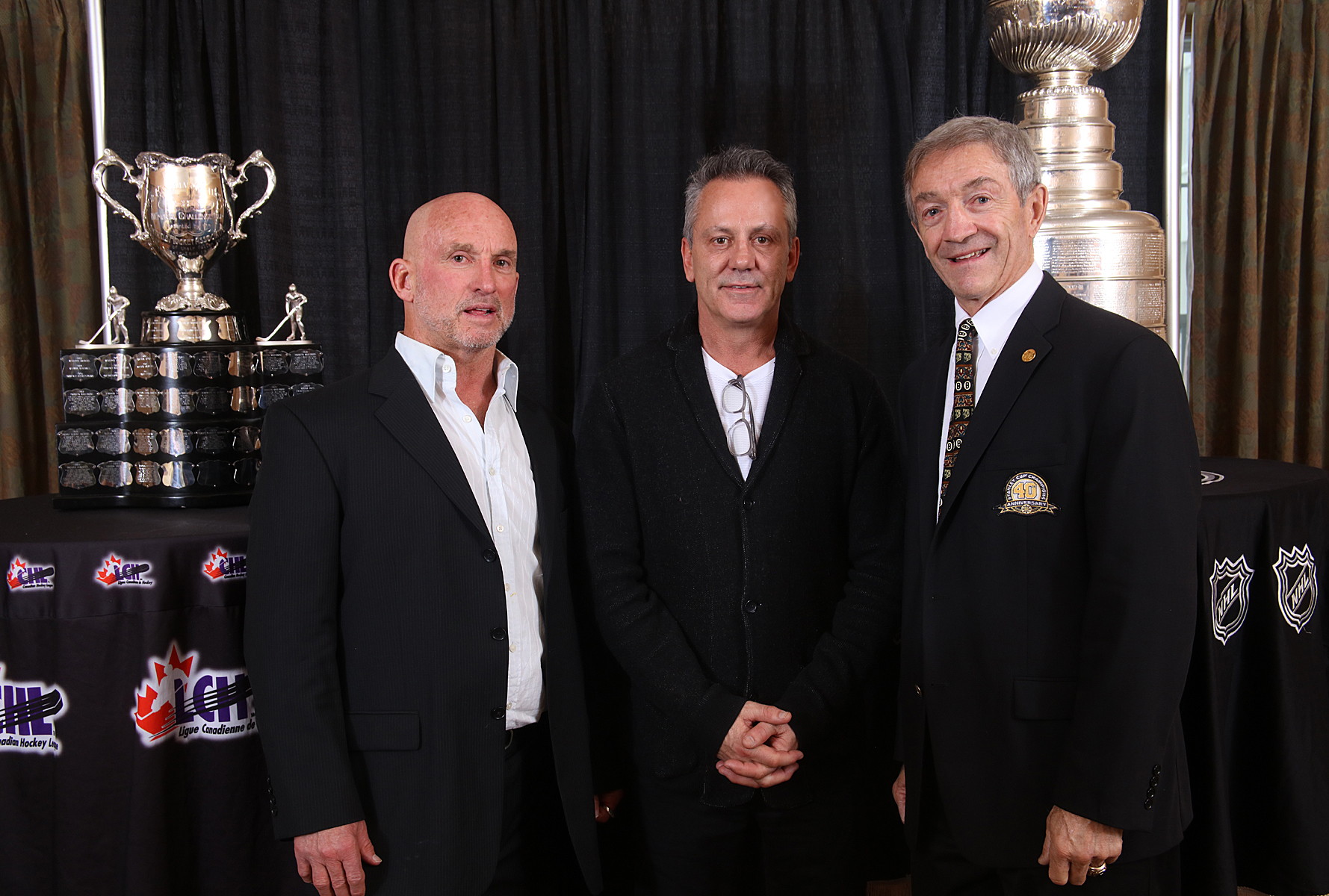 "The CAL was a great environment," Smith recalls. In those days, each player had to attend church and have an 80 percent attendance record. He thrived in the league, although he says he was just an average player.
However, his social skills held him back. Upset that he was almost late for a game one day in Midget, he quit hockey. His coach, Bob Senior, let it sit for a day or two and then came to the Smith home for a chat.
"He invited me to come back anytime. He took that extra effort to bring me back to the team, even though I was a pretty average player."
Upon returning, he joined an all-star team, coached by Garry Young. Although he did not know it at the time, this connection would be crucial to his joining the NHL. Young would later become a scout for the Boston Bruins, serving as a pipeline for youthful Kingston players to Beantown.
While playing at a tournament in Trenton, scouts from many teams were on hand. He caught the eye of the scout for the OHL's Hamilton Red Wings, a Detroit affiliate. "They chose me as their No. 1 pick. Nobody was more surprised than me," he recalls.
Still, he was worried about moving away from home. Indeed, when he arrived in Hamilton he was so homesick that he hitchhiked back to Kingston one weekend. His coach Rudy Pilous encourged him to stay. "You are not going to feel comfortable here for a while," he said. "Promise me you will stick it out until Christmas."
In his third year with Hamilton, Smith was taking classes at McMaster University, with the goal of studying dentistry at the University of Toronto. He still was not expecting to play in the NHL.
Then Garry Young, now a scout for Boston, re-entered the story. Boston selected Smith in the 1966 entry draft in the second round. "I'm sure it was Garry who convinced the Bruins to take me on," he recalls.
Smith was still reluctant. With the Bruins, he would need to play for the farm team in Oklahoma City, thousands of miles away from his family and support network in Kingston.
And then fate intervened again. Wayne Cashman, a fellow Kingstonian and emerging Boston star, phoned to offer him a ride to the Bruins training camp in London. At camp, Cashman introduced Smith to team everyone, including stars Phil Esposito and Bobby Orr.
Following a successful camp, he was expecting to be sent to Oklahoma. To his surprise, Smith was invited to go to Boston. "When we drove up to the legendary Boston Garden, I thought I had died and gone to heaven."
However, in those days teams only used four defencemen. Smith was the fifth man. He did have the opportunity to play in some exhibition games, serving occasionally as a partner with Orr. "When you are playing with Orr, it's easy. You just give him the puck and he takes it and scores."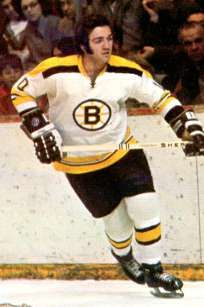 Smith was saved from riding the bench due to team injuries and was pressed into service just before Christmas in 1968. That season the Bruins went on the NHL semi-finals, losing to the eventual Stanley Cup winning Montreal Canadiens.
At the 1969 training camp, he was still expecting to be sent to Oklahoma. Then defenceman Gary Doak was injured, meaning that Smith had a starting spot on the team. "I thought Holy Mackerel. Now I was playing in the NHL and not sitting on the bench waiting."
Not only was he playing in the NHL, he was on a team filled with rising stars. Orr was on his way to becoming one of the greatest defencemen of all time. Esposito was filling the net with goal after goal. And Gerry Cheevers was outstanding between the pipes.
"This team didn't yet know how good it was," Smith recalls.
In the 1970 playoffs, the Bruins proved it. They defeated the New York Rangers 4-2 in the first round and then swept the Chicago Blackhawks. In the final, the Bruins also defeated the St. Louis Blues 4-0.
Smith played a vital role in that Stanley Cup winning game against St. Louis. With his parents in the stands on Mother's Day, he opened the scoring in the first period to give the Bruins an early lead. "I was lucky enough to get the first goal of the game, which was the thrill of a lifetime," he recalls.
Just as importantly, he helped the Bruins to erase a 3-2 deficit in the third period, feeding the puck to John McKenzie, who passed to John Bucyk who scored. The goal forced the game into overtime – and then Orr fired the famous shot to win the Stanley Cup.
"It was exciting but it happened so fast and it was such a high level of adrenalin that you couldn't fully comprehend it," Smith says.
Over the years, he has had many chances to savour the victory. "That moment has been spread across my entire lifetime. As time has gone on, you appreciate it even more."
He has been honoured to share that experience with hockey fans across North America. With his voice cracking, he recalls traveling with the Cup to Afghanistan to visit Canadian troops there in 2007, the first time the Cup had been taken to a war zone.
He recalls listening to the soldiers' stories of combat and of seeing their comrades killed in action. Yet dozens of them got out of their bunks at 3 am to sit beside the Stanley Cup and watch the NHL playoffs with Smith, other NHL alumni and Chief of Defence Staff Rick Hillier. "There was a tremendous feeling of family and bonding. The love of the sport meant that we had something in common with them."
One time while visiting the Hockey Hall of Fame in Toronto with his son, he peered at the trophy and pointed. "There's my name on the Stanley Cup. You want to pinch yourself and say 'is this really true?'"